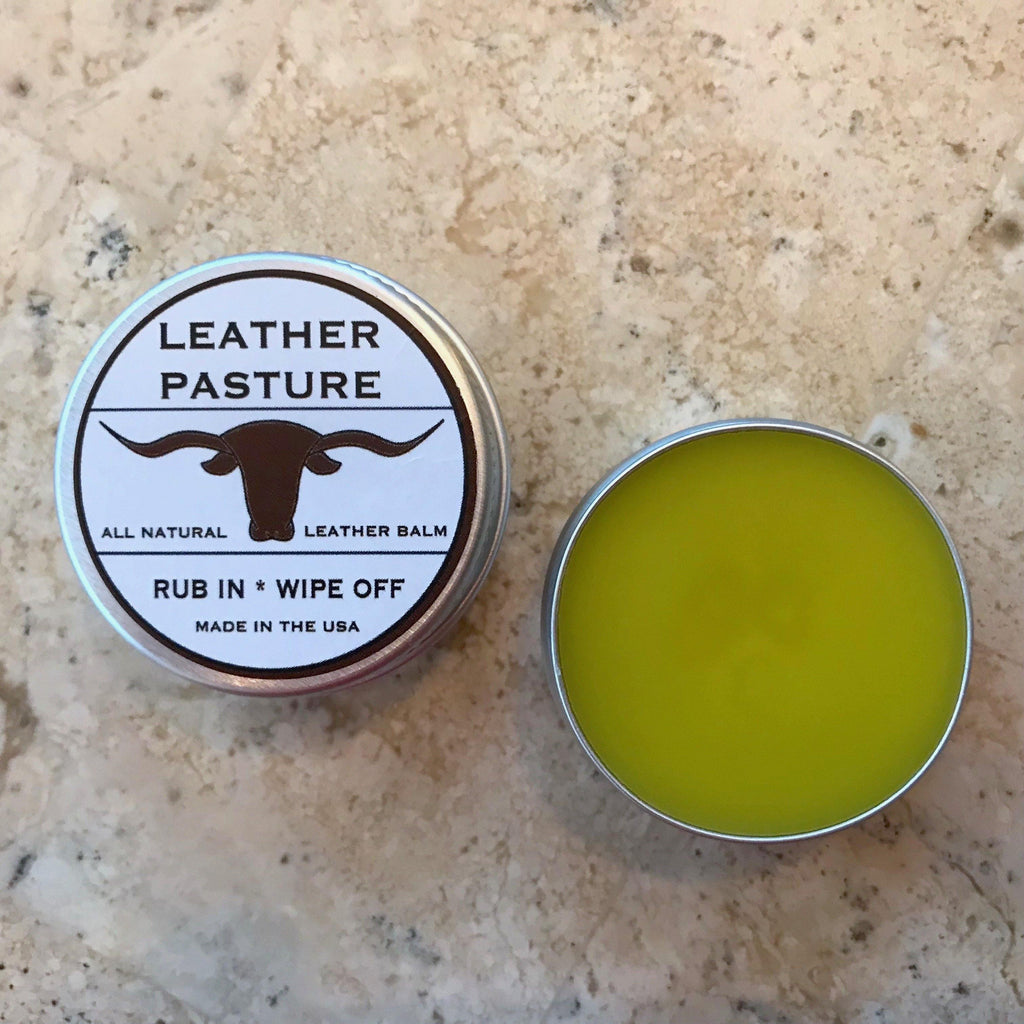 Leather Pasture Leather Balm
$25.00
Taking care of your leather goods with our in-house made all-natural Leather Pasture
Leather Balm.

Our all-natural hand-made Leather Balm comes in a 2 oz tin and is a great addition to your purchase to keep your leather goods looking great for many years to come. We use this Leather Balm on all our items before they are shipped out to our customers.

You will not need to apply our Leather Pasture Leather Balm within the first 6 months to a year.

Using a soft cloth apply a light amount of the Leather Balm and rub gently the entire surface and then lightly wipe off with the same cloth.
Let dry for 30 minutes for the oils to get absorbed.